Mechanical Hand Tools 300mm Stainless Steel Different Woodshop Hand Tool Digital Angle Ruler
Product Description
Supply stainless steel digital display two-in-one angle ruler 300mm metric inch internal and external angle electronic protractor
Stainless steel digital display two-in-one angle ruler 300mm metric inch internal and external angle electronic protractor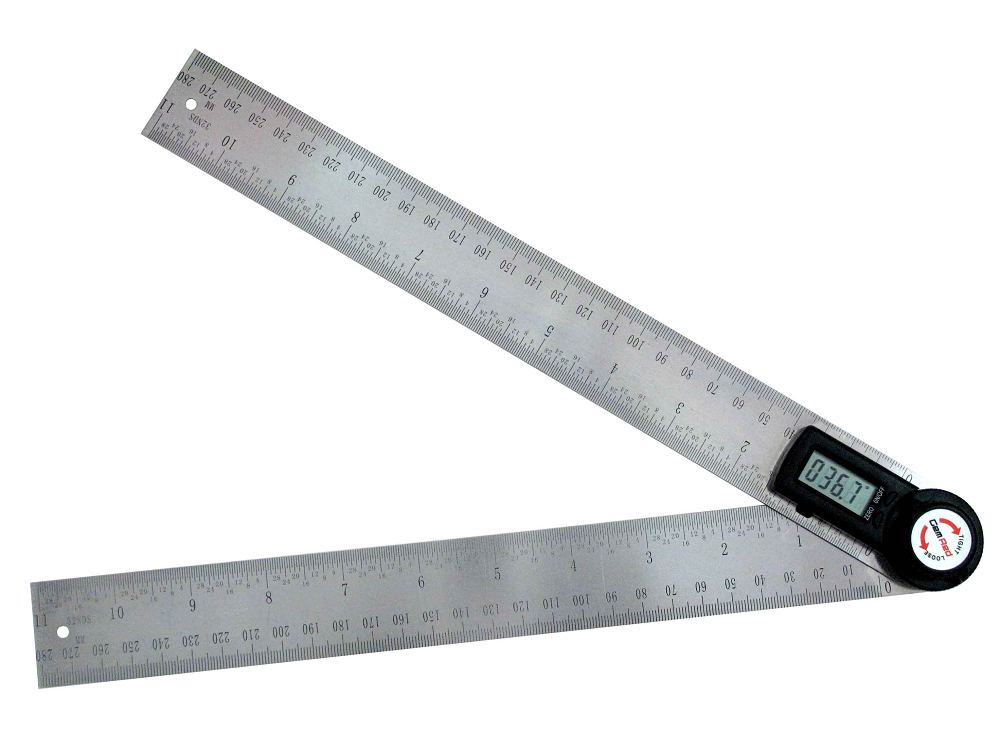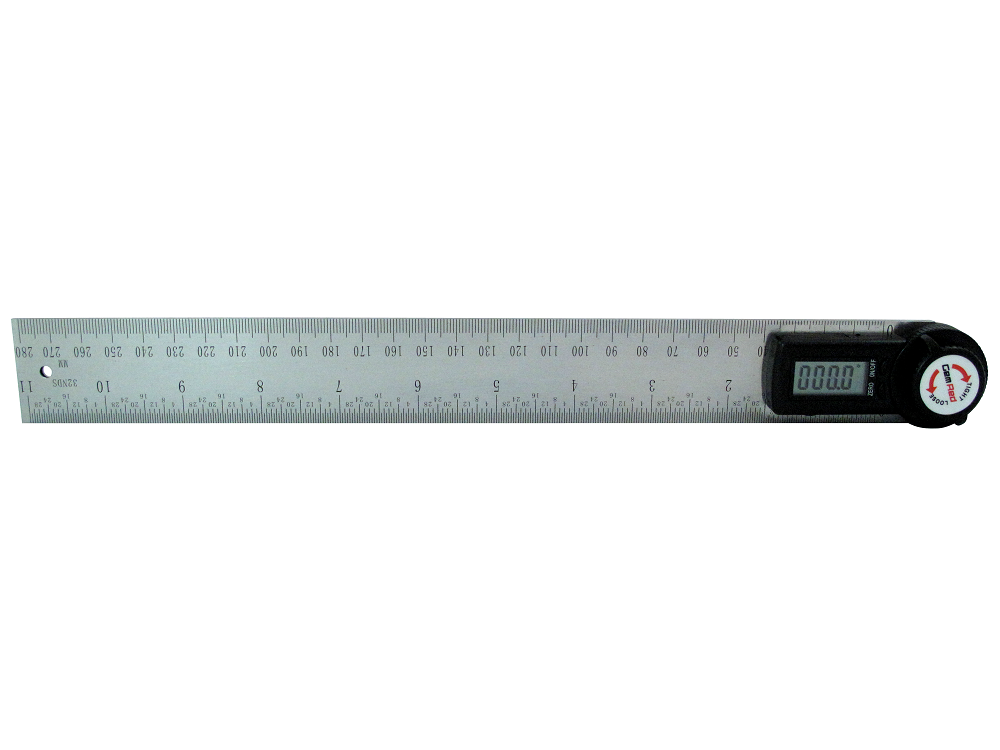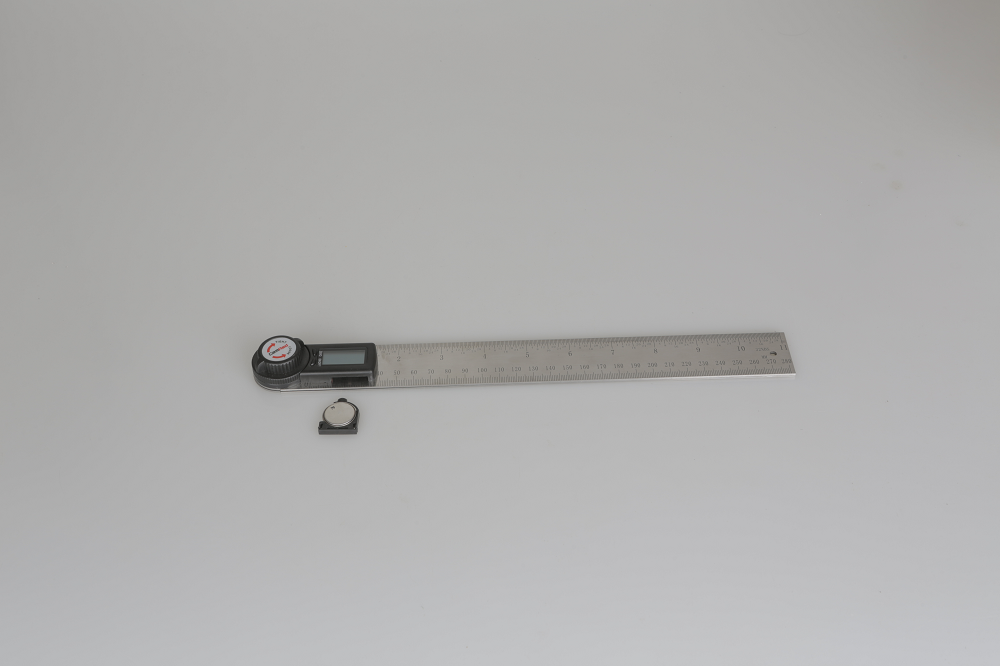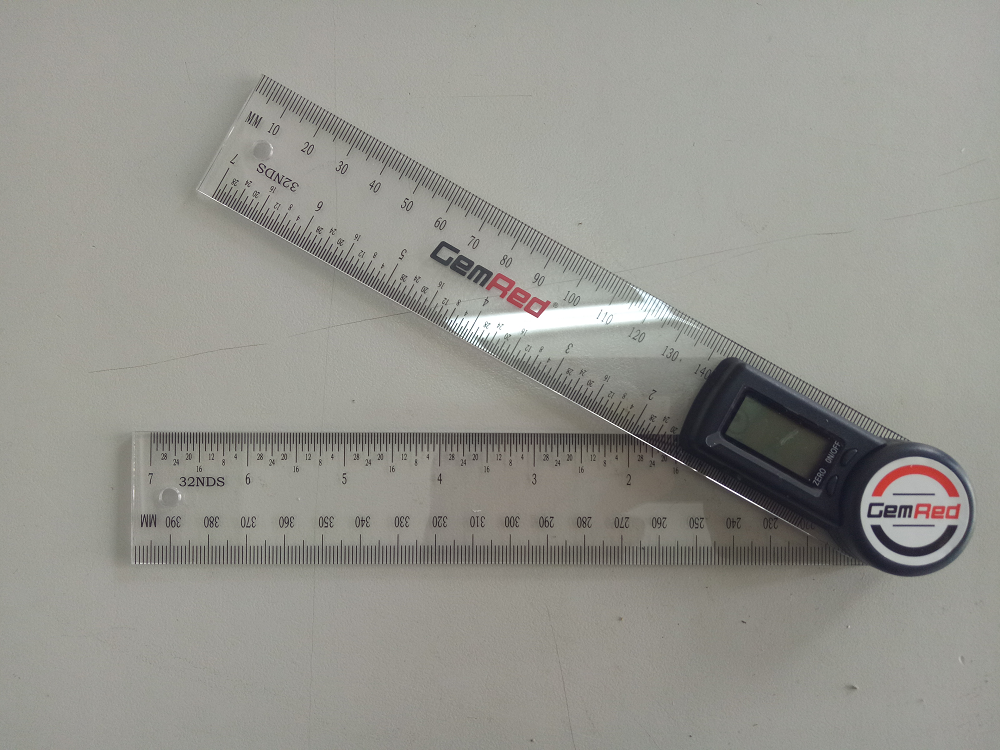 Features
※ For measuring the inside and outside angle of the workpiece
※ Angle and ruler are 2 to 1
※ 0-360 ° full measurement
※ Can display 999.9 °
※ With locking knob
※ Convenient locking angle at any position
※ Precision stainless steel measuring structure
※ 5 minutes automatic shutdown
※ Induction automatically starts
※ Power supply: 3V (CR2032 × 1 capsule)
※ Service life is over 2000 hours
※ Key functions: on / off, clear
Application area
1. Home decoration: such as the cutting angle of wood and the angle measurement of cabinet making;
2. Machining: such as measurement of sheet metal angle;
3. Teaching surveying and mapping: necessary for surveying and drawing;
4. Others: military, biology, medicine, highway, railway, bridge, engineering survey and other fields that require measurement angles.
Packaging Information
Packing Type: Color Card + Blister Packaging
Guilin Jinyi Digital Measuring Instrument Co., Ltd. is a high-tech enterprise that produces high quality products at a price and quantity and delivers on time. We are an expert manufacturer, providing a wide range of measuring tools, especially instruments for angle measurement, such as digital angle ruler, digital protractor, digital cone box, digital level inclinometer, digital altimeter, micrometer, and digital indicator.
Company Name: Jinyi
Product/Service: Level Box , Digital Protractor , Digital Angle Finder , Digital Angle Rule , Digital Level , Digital Protractor II
Contact Person: Mr. Simon
Tel: 86-0773-15296801029